For nearly 15 years now, Wayland Games has stood out as Europe's largest independent retailer for tabletop hobbies. You'll find great value and savings on favourites like Warhammer 40,000 and Warmachine but that's not all! We have a massive range of products from Star Wars to Star Trek, from Dungeons and Dragons to dice towers, from magnets to Magic The Gathering. So whether you are here for the first time or have shopped with us many times in the past - Welcome to Wayland Games!
Distribution Centre and Registered office: Wayland Games Ltd, Units 17-19 Eldon Way, Hockley, Essex, SS5 4AD. Tel: +44 (0)1702 668750
Company Registration No: 6690851, VAT Registration No: GB942355718
Wayland Games has pledged to go green and we are making steps to improve our carbon footprint by reviewing questions of sustainability. Rest assured that you can benefit from great discounts, including up to 20% off Games Workshop, Malifaux, and Infinity, in the knowledge that we are continuing to roll out environmentally friendly initiatives.
As tabletop hobbyists ourselves, the Wayland Games Hobby Blog is full of the latest projects and competitions staff are taking part in. Our own hobby and industry knowledge, alongside our dedicated support team, has helped us achieve 30,000+ reviews with 4.9 Stars on Trustpilot.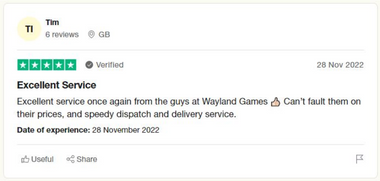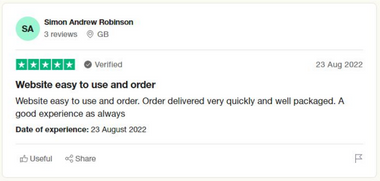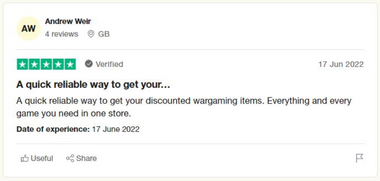 Latest Wayland Games News
Join us on our journey! You can view all the latest Wayland Games news on our blog, by signing up to our newsletter, or by following us on social media.